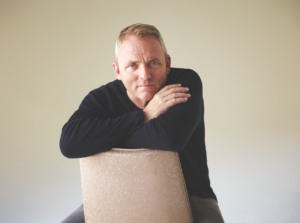 Dennis Lehane grew up in the Dorchester section of Boston. Since his first novel, A Drink Before the War, won the Shamus Award, he's published nine more novels with William Morrow that have been translated into more than 30 languages and become international bestsellers: Darkness, Take My Hand; Sacred; Gone Baby Gone; Prayers for Rain; Mystic River; Shutter Island; The Given Day; Moonlight Mile; and Live By Night, which won the Edgar Award for Best Novel in 2013. Morrow also published Coronado, a collection of five stories and a play. Mystic River, Gone Baby Gone, and Shutter Island have been made into award-winning films, and the film rights for Live by Night are under option to Warner Bros. with Ben Affleck producing, writing, directing, and starring.
Lehane adapted his short story Animal Rescue, which appeared in "Playboy" as well as in Boston Noir, a collection published by Akashic Books, into a feature film called THE DROP for the Chernin Company and Fox Searchlight, starring Tom Hardy, Noomi Rapace, and James Gandolfini. He then transformed the screenplay for THE DROP into a novel, which will be published by William Morrow in August 2014 to coincide with the film's US release.
Lehane was a staff writer for HBO's The Wire, and is a writer/producer on HBO's Boardwalk Empire. He has taught fiction and literature at the Harvard Extension School, the Stonecoast MFA Program, and Tufts University.
Before becoming a full-time writer, Mr. Lehane worked as a counselor with mentally handicapped and abused children, waited tables, parked cars, drove limos, worked in bookstores, and loaded tractor-trailers. He and his wife and children divide their time between Boston and Los Angeles.